2019 Sell-Through Assets


In 2019, I designed a many brand touchpoints with a goal of extending the seasonal creative to propel the brand forward, increase sales, and gain new fans. These pieces included brand education booklets, custom catalogs, and retail window displays.

The main pieces I will share in this case study inlude the 2019 Field Guide, REI ETE Guide, and a custom Scheels x KEEN Catalog. Additionally, I created a set of dimensional window displays for Scheels as well as window displays/clings for other retailers.


Field Guide 2019
Designed a brand education piece for Field Service Reps and retail staff, highlighting key brand initiatives, products, and values
REI ETE Guide
Designed a multi-page educational piece for use at REI's Experiential Training Events, focusing on key product stories and sustainable technologies

Scheels x KEEN
Designed a custom mailer to showcase Fall/Winter product stories

Window displays
Adapted seasonal Key Art into high-impact, dimensional designs

I produced the final print files in addition to leading the design on all of these projects.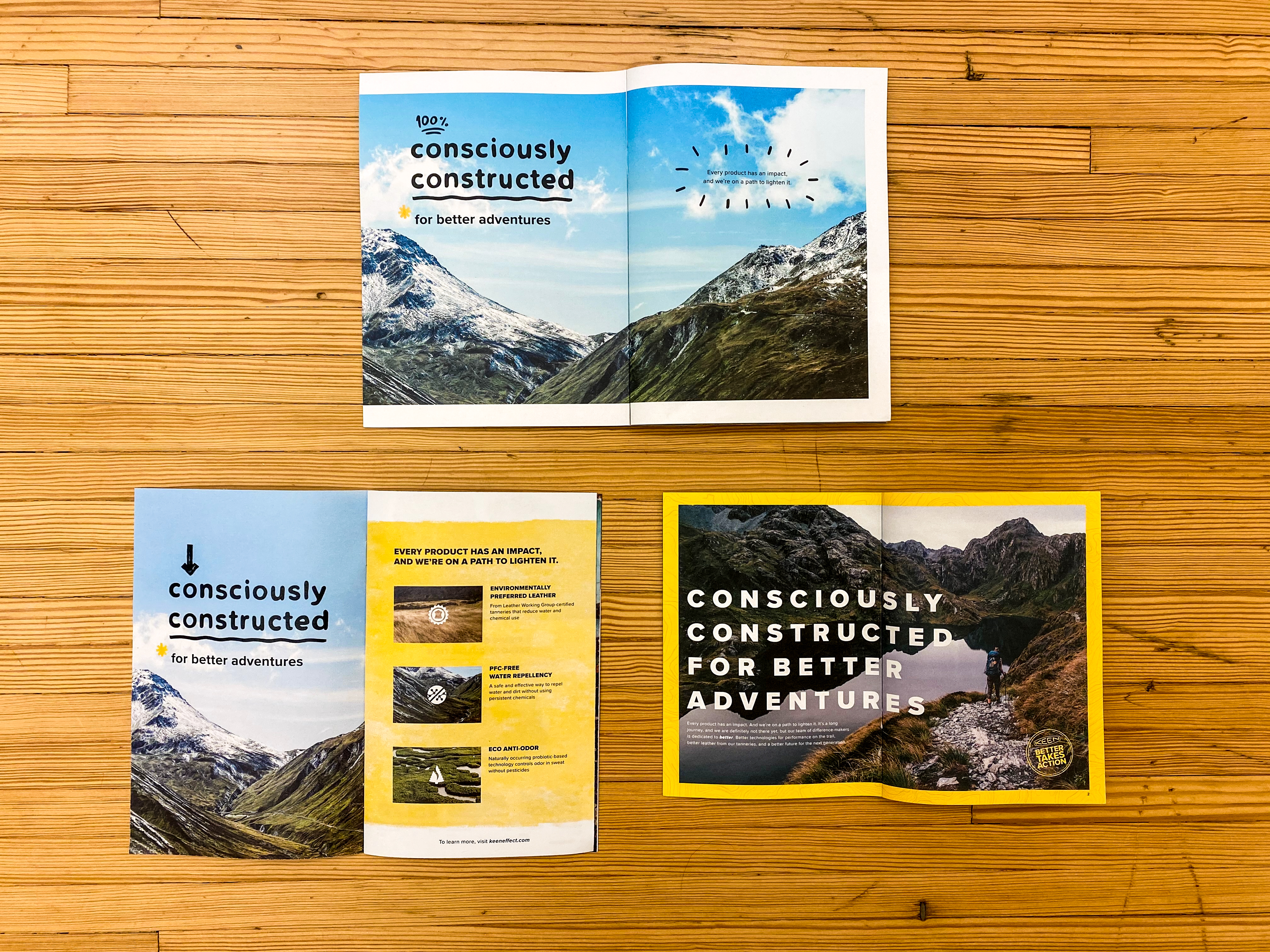 SCHEELS IOWA WINDOWS
DIMNENSIONAL DESIGN COMPS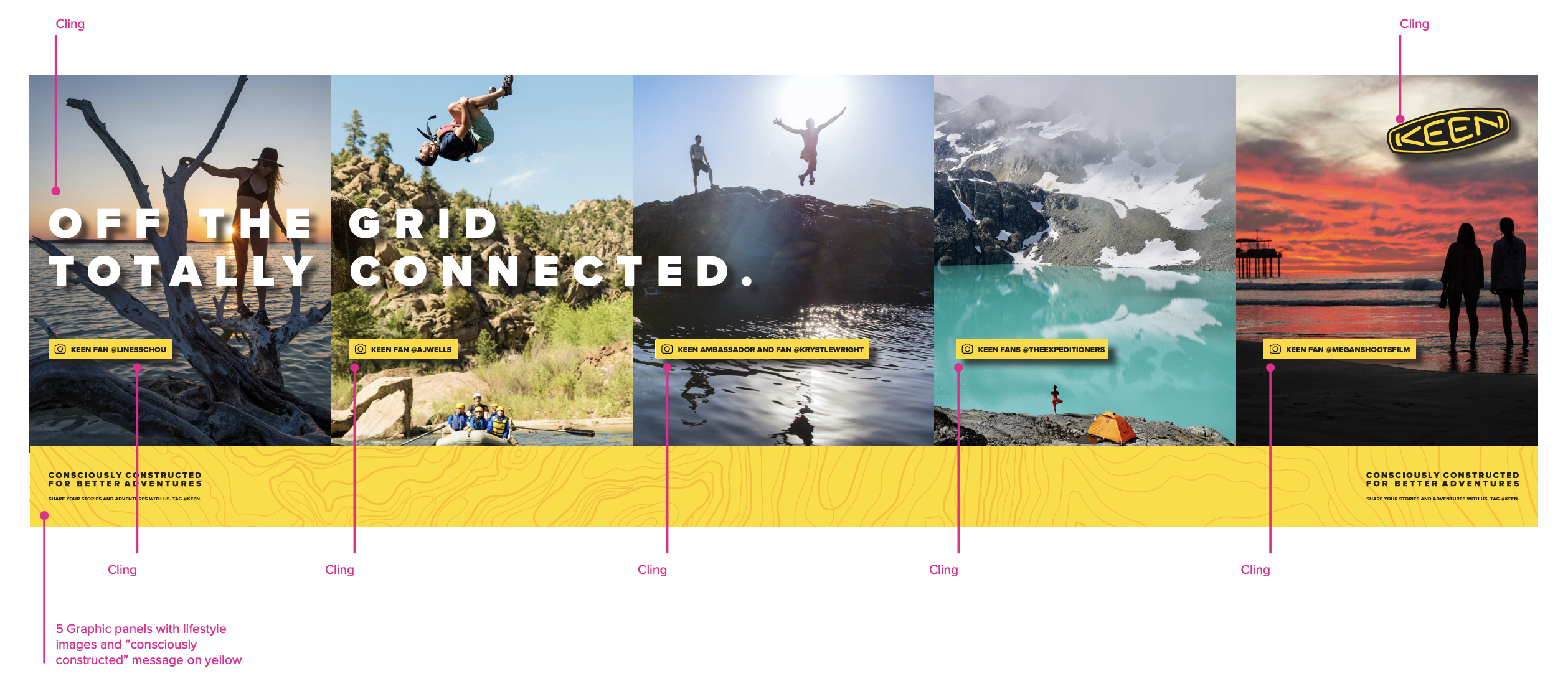 WINDOW CLINGS